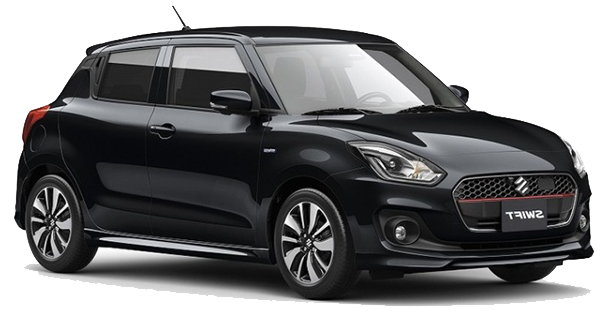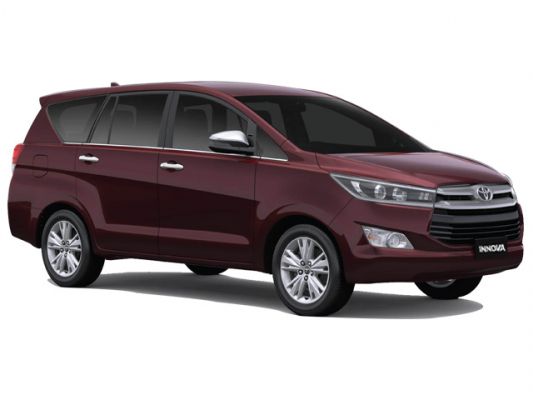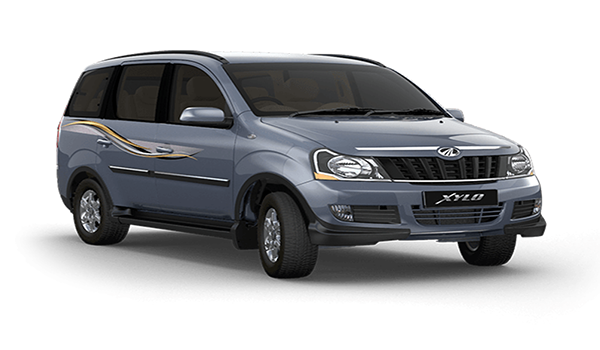 Notes : All Toll, Tax, Parking Charges Should Pay  By Customer Whenever Required During the Trip.
VR CAB SERVICES THE BIGGEST ONLINE CAB SERVICE IN HYDERABAD
Book Cab Services in Hyderabad Get lowest Cabs fares in Hyderabad by VR CAB SERVICES for Cabs & Taxi Service in Hyderabad. VR CAB SERVICES Tariff in Hyderabad with its Excellent on time Service Makes it the Best
Book Cab Services In Hyderabad For Local & Outstation Rides.
Book Cab Services in Hyderabad during Lockdown – Travelling during COVID
vrcabservices has been at the forefront of enabling mobility of customers by road during the Coronavirus pandemic. This involves a careful approach to safety and precautions, and a strict compliance to the government guidelines. The various zones in which we have resumed cab services can be found here.
We are assisting customers with a valid COVID-19 travel pass to rent cabs during lockdown, which is currently imposed in varying degrees until the end of May. We are grateful to our Corona warriors, our drivers, who are willing to get on road to help people move from Hyderabad to other cities in a taxi.
Cab Booking in Hyderabad made easy by vrcabservices Car Rentals
Hyderabad is one of the fastest growing cities of India with an incredibly rich, vibrant and versatile culture. The 'city of Nizams' has a long and varied history spanning hundreds of years with a number of beautiful monuments, palaces and forts to show for it. It is also a city that is incredibly youthful and energetic with malls, pubs and excellent food.
Follow-up and Support – Our stellar Customer Service
As soon as you make a Hyderabad cab booking, you get an email and a message confirming your itinerary and the payment details. All subsequent communication about the driver details, useful travel information and key terms and conditions will be shared with you via multiple channels including email, SMS and call. As soon as your trip is completed, the invoice will be electronically generated and delivered to your inbox and phone.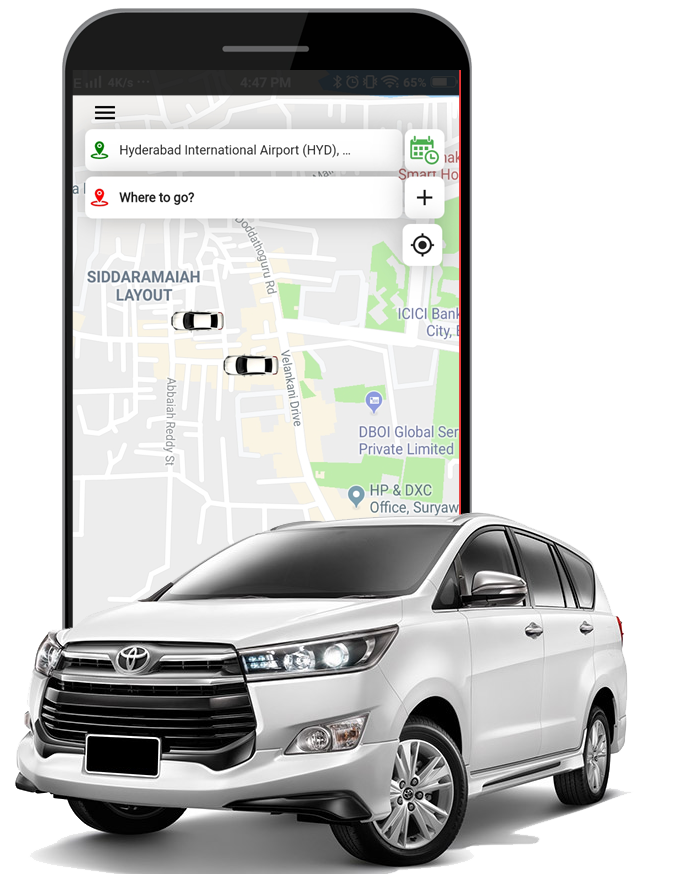 Notes : All State Taxi.Toll Charges And Parking Paid By Customer only
 Per Day /min.300 km
Notes : All State Taxi. Toll charges and Parking Paid By Customer only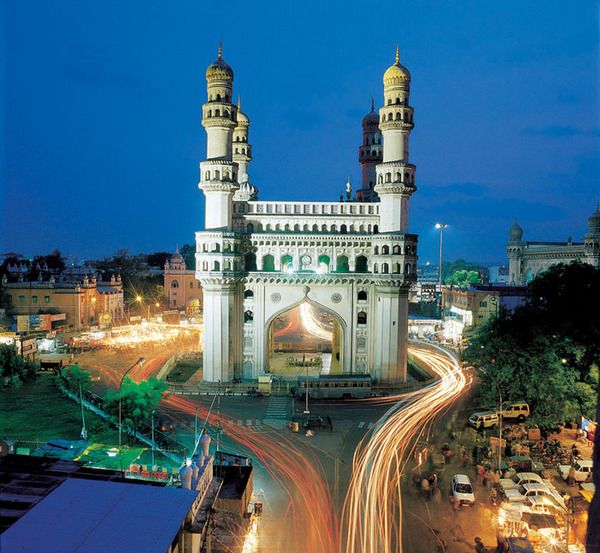 vrcabservices's Taxi Services in Hyderabad – Services on Offer
vrcabservices car rentals offers chauffeur driven taxi services across three broad categories namely: Hyderabad Outstation cabs, local full or half day rental services and airport transfers. Our expertise in operating across cities from over 10 years is a testimony to the robust packages and services that we offer to our patrons.
Outstation Cabs in Hyderabad
You can either hire a taxi for a round trip or avail our one-way cab service on select routes. If you find yourself in Hyderabad, there are a number of places you can visit including Warangal, Srisailam, Bangalore, Shirdi and Mahbubnagar. One can rent a car from Hyderabad to visit popular places by booking a Hyderabad to Khammam cab, Hyderabad to Nizamabad taxi, Hyderabad to Vijayawada cabs and Hyderabad to Guntur cab services.
Local Hyderabad Taxi Service
Hyderabad is steeped in history and relics from the Mughal empire still dot the cityscape. There is much to see and do in Hyderabad and it is advisable to book a cab if you wish to see the entire city in one day. Get picked up at your doorstep, whether it is Banjara hills, Begumpet or Hitech city. You can choose between two packages- 8h/80 Km for full day and 12hrs/120 Km for extended full day.
The airport is about 24 Kms from the city and the commute is best accomplished by making use of vrcabservices's airport taxi in Hyderabad. Not only will you never be late, you will travel hassle-free and comfortably.
vrcabservices's Cab service in Hyderabad – Our Promise of Quality
Travel-enthusiastic customers are the reason we exist at vrcabservices. We strive to go that extra mile just to delight you, the customer, with our quality of service. When you book a cab with vrcabservices , you can be assured that we will not let you down on your expectations.
Explore Hyderabad like a local, by road
Hyderabad is a city that still reflects its great Mughal heritage. Monuments, forts and palaces dot the city scape along with restaurants, clubs and skyscrapers.
Splendid sights to see in Hyderabad
Our taxis in Hyderabad will help you soak in the city in its entirety. You can choose between a full day cab for 8 hours/80 Km or an extended full day package for 12 hours/ 120 Km, depending on your needs and preferences. vrcabservices is not only reliable with best-in-class service but also offers the cheapest cab service in Hyderabad.
vrcabservices Recommends – Things to do in Hyderabad
Visit the iconic Charminar- a must, with 4 exquisite minarets and arches and synonymous with the city of Hyderabad.
Explore the Golkonda fort, famous for its architecture and acoustics.
Enjoy a daytrip to Ramoji Film City.
Get a few drinks at Koregaon park and eat your heart out in some incredible restaurants in the area.
Gorge on some delicious and spicy Hyderabadi food including the infamous Hyderabadi Biryani.
Reaching Hyderabad Airport and Railway Station
Our cab service in Hyderabad will ensure you are never late for a flight, ever. Book an airport cab that will ferry you from and to the airport for a straightforward and hassle-free experience.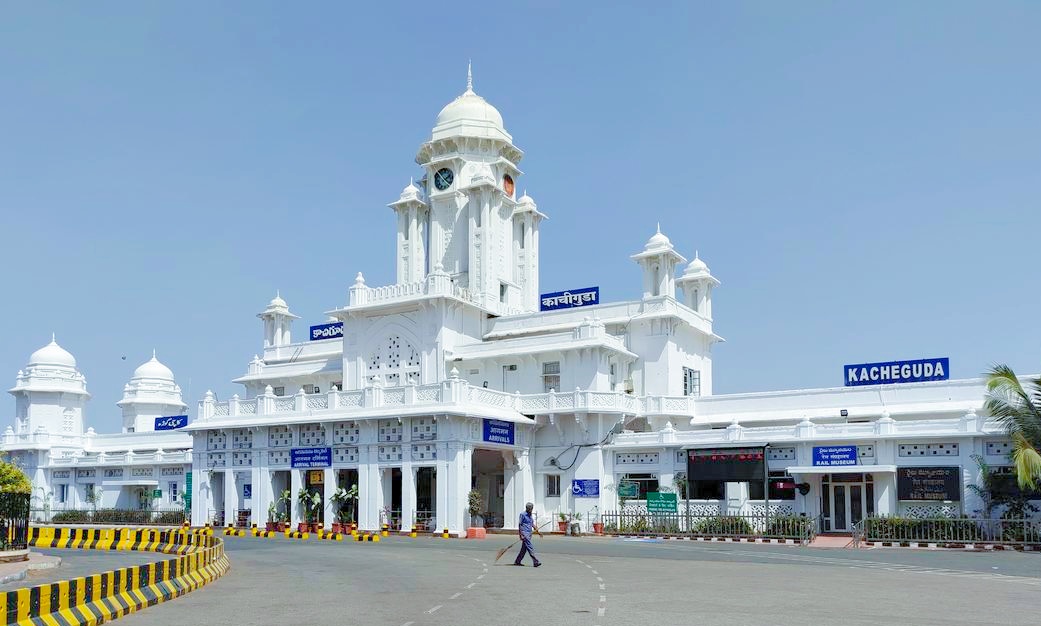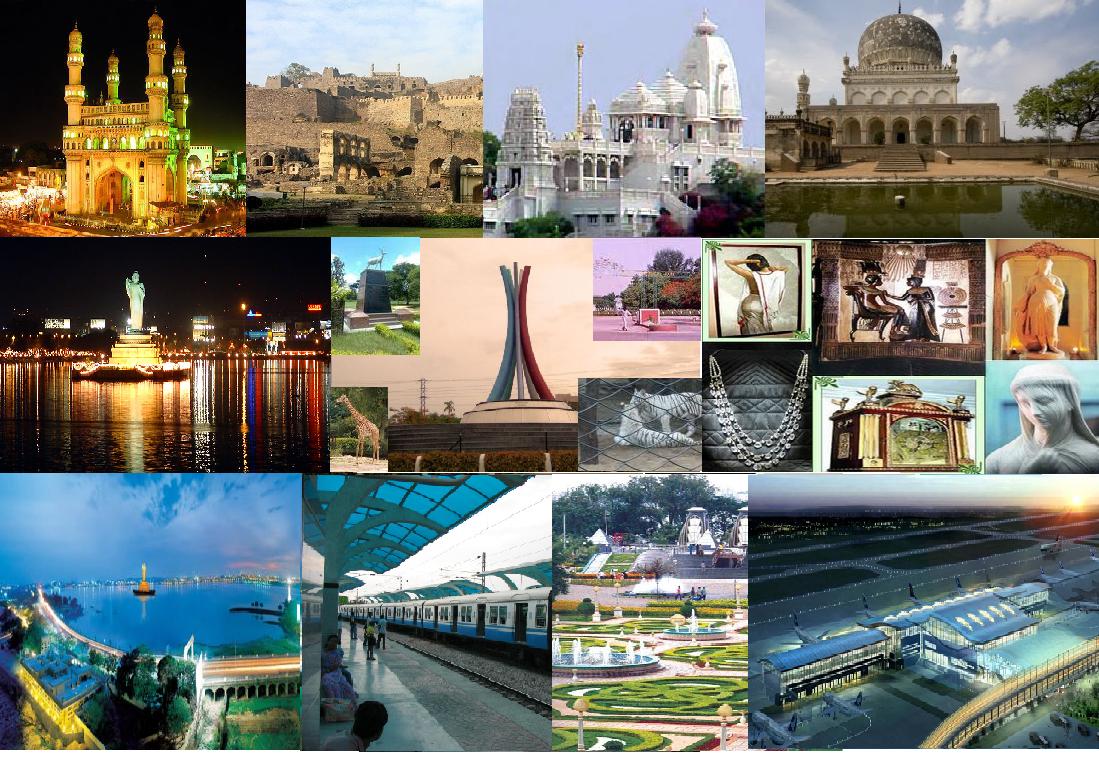 Hyderabad,city tour packages hyderabad VRcabservices
Book Cabs in Hyderabad ramoji film city tour packages VRcabservices
Book cabs in Hyderabad to wonderla from hyderabad fullday and halfday packages VRcabservices
cabs to chilkur balaji temple hourly packages from hyderabad VRcabservices
cabs from hyderabad to yadagirigutta temple one way and round trip VRcabservices
cabs from hyderabad to iskcon temple VRcabservices
cabs from hyderabad to wargal saraswati temple VRcabservices
cabs from hyderabad to sanghi temple VRcabservices
Outstation Cabs in Hyderabad Lowest Fares VRCABSERVICES
Outstation Taxi Services in Hyderabad Lowest Fares VRCABSERVICES
Cheapest Outstation Cab Services in Hyderabad Lowest Fares VRCABSERVICES
Outstation Cheapest Cabs in Hyderabad with Lowest Fares VRCABSERVICES
Outstation Cabs Booking with Lowest Fares VRCABSERVICES
Online Outstation Cab Booking in Hyderabad Lowest Fares VRCABSERVICES
Car Rental Outstation Cab Services in Hyderabad Lowest Fares VRCABSERVICES
Book Cabs in Hyderabad Airport Outstation cabs hyderabad Cab services starts for just @9 with Lowest Fares VRCABSERVICES
Book Cabs in Hyderabad Airport cabs starts for just @800 with Lowest Fares VRCABSERVICES
Cheapest Outstation CabBooking in Hyderabad for just @8/Km
Cheapest Outstation CabBooking Services in Hyderabad for just @9/Km
Outstation Car Rental in Hyderabad with Lowest Fares VRCABSERVICES
Outstation Car hire Lowest Fares VRCABSERVICES
Oneway Outstation Cabs in Hyderabad starts for just @16/Km
Hyderabad Oneway Outstation Cabs starts for just @16/Km
Best Outstation Cabs in Hyderabad for just @8/Km
Dzire Outstation Cabs in Hyderabad for just @9/Km
innova Outstation Cabs in Hyderabad for just @13/Km
Crysta innova Outstation Cabs in Hyderabad for just @15/Km
Outstation Cabs Hyderabad Cab Booking starts for just @9/Km
Hyderabad Outstation Cabs Booking Services starts for just @9/Km
Cheapest Outstation Cabs in Hyderabad for just @8/Km
Book Cabs in Hyderabad Outstation Cabs Service Lowest Fares VRCABSERVICES
Hyderabad Outstation Taxi Booking Lowest Fares VRCABSERVICES
Outstation Rentals in Hyderabad Lowest Fares VRCABSERVICES
tourist taxi service in hyderabad full day and half day packages VRcabservices
hyderabad to bhoodan pochampally cabs round trip at lowest fare VRcabservices
Book Best Cabs in Hyderabad
Book a cab with vrcabservices and be assured of our promise of quality-
Punctual service: Excellent track record of on-time service. Our call center will be in touch with you ensuring there are absolutely no delays.
Driver Expertise– Drivers are chosen through a 30-point checklist and possess an intimate knowledge of routes.
Transparent Billing: Whatever your mode of payment, you will always know what your bill looks like. We know GST, toll fees and inter-state tax can be confusing but our invoices are clear, crisp, and precise. There are no hidden costs and charges and if you still feel confused, you can always give us a call and we will help you understand it.
Choose between Multiple Options: We have a variety of options to suit your individual needs, from hatchbacks, to luxury cars and tempo travellers.
Reliability and Security – Our drivers undergo extensive sensitization and training to ensure your safety and comfort. Further, we extend 24/7 support to all our travellers. In case there are any issues during the journey, help is just a call away. vrcabservices takes immense pride in providing the best cabs in Hyderabad.
Taxi Fare in Hyderabad – Choose from the wide range of Hyderabad cab service
We allow complete flexibility in selecting your cab. From hatchbacks and sedans to SUVs and tempo travellers, we offer it all! We also ensure that our pricing policy is not only affordable but completely transparent – what you see is what you pay for; and not a penny more.
Make your vacation count – Outstation getaways near Hyderabad
Book our Hyderabad car rentals for outstation and travel your heart out. Some of the places near Hyderabad you must visit are-
Warangal: Warangal is replete with exquisite architectural wonders, religious sites, and a scenic natural landscape, making the place an all-rounded destination. At just 150 Kms from Hyderabad it takes just 3.5 hours to reach, perfect for a quick weekend getaway. Book a vrcabservices to Warangal and experience beach life like never before.
Srisailam: Srisailam is a pilgrimage town located in the Kurnool district of Andhra Pradesh, known for one of the 12 Jyotirlingas of Lord Shiva. Its natural location on the banks of the Krishna River, surrounded by the Srisailam hills, makes this religious site a refreshing and serene holiday destination. Hire vrcabservices's outstation taxi in Hyderabad and explore ancient temples, wildlife sanctuaries and lush greenery.
Shirdi: Home to Sai Baba till his death, Shirdi has a divine energy and travellers often experience great peace of mind and contentment when they visit. Hire a vrcabservices taxi and experience the divinity of Sai Baba
Mahbubnagar: The entire district of Mahbubnagar is a site of forts, temples, and antiquated structures that wonderfully reflect its long lost magnificence. For a comprehensive tour of this ancient district, book a vrcabservices's Hyderabad outstation taxi and explore this ancient town.
Chennai: Chennai will be full of lush greenery, scenic views, South Indian culture, and lots of delicious cuisines. Hit the capital of Tamil Nadu and explore Marina Beach, Mylapore, Kapaleeshwarar Temple, Government Museum, Covelong beach, and more. Book a Hyderabad to Chennai cab to visit this metro city.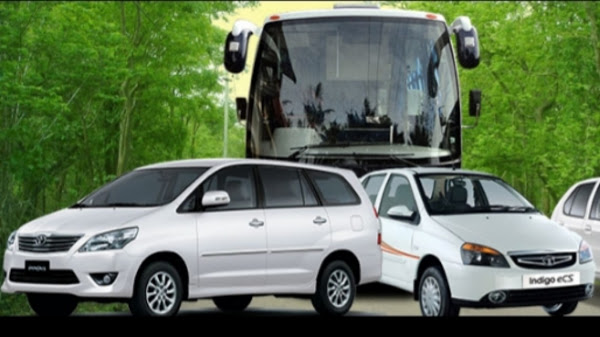 Airport cabs in hyderabad
Airport Cabs in Hyderabad-Get lowest Cabs fares for Airport Cabs in hyderabad by VR cab Services for cabs & taxi service in hyderabad
Best cabs in hyderabad
Best cabs in hyderabad-best cabs service in hyderabad which offer airport and railway taxi service, Point to Point, Fixed route service
Book through web or phone
Book Taxi Services in Hyderabad Cab Services in Hyderabad Cabs in Hyderabad Hyderabad Cab Bookings car travels in hyderabad, best car travels services in secunderabad, top car travels service providers in hyderabad, car rentals in hyderabad, car rental service providers in secunderabad, local car travels service providers, best local car travels services, outstation car travels service providers, outstation car travels services
Book Taxi Services in Hyderabad Cab Services in Hyderabad Cabs in Hyderabad Hyderabad Cab Bookings car travels in hyderabad, best car travels services in secunderabad, top car travels service providers in hyderabad, car rentals in hyderabad, car rental service providers in secunderabad, local car travels service providers, best local car travels services, outstation car travels service providers, outstation car travels services
Product Brand: VR CAB SERVICES
Product Price: $$
Product In-Stock: PreOrder