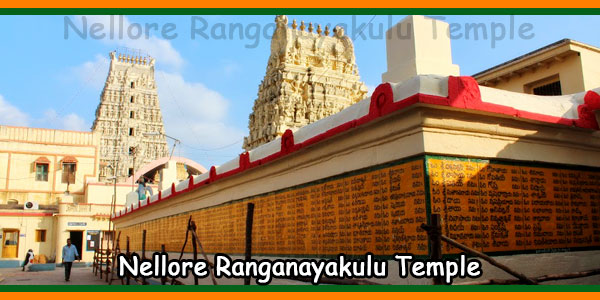 Book a Cab/Taxi from Hyderabad to Nellore for Affordable Rates
Book our Hyderabad to Nellore cab service and rest assured you will get quality & reliable services for your Car Rental from Hyderabad to Nellore.You can now book your Hyderabad to Nellore taxi in the easiest way with one call. Availableat VRCABSERVICES and enjoy a great trip. At VRCABSERVICES, you get the flexible option to choose among cars and book your Hyderabad to Nellore cabs depending on your budget and need. From VRCABSERVICES has always focused on providing quality Hyderabad to Nellore taxi service to the customers. From VRCABSERVICES one of the prime focus has been to provide affordable and reasonable rates to the customers. Avail our services for Hyderabad to Nellore taxi as we assure you a safe, comfortable and enjoyable journey. With services courteous drives and timely services, VRCABSERVICES is the best cab service provider in the industry for you to book cabs from Hyderabad to Nellore.
About Nellore
Nellore is the city and also the district headquaters of Nellore district in the State of Andra Pradesh, India. Located on the river Penna, it is also the 4th most populous city in Andra Pradesh.Nellore had been under the rule of Cholas, pandyas, Pallavas, Maurya, Satavahanas, Kakatiyas, Kalinga Empire, Vijayanagara Empire and some other dynasties.
Hyderabad to Nellore Distance and Time
The distance from Hyderabad to Nellore is about 454.5 km and it takes around 7 hrs 44 min to complete the journey. From VRCABSERVICES Car Rentals you can select the most suitable book Hyderabad to Nellore cabs as per your budget and group size. The most popular models for book Hyderabad to Nellore VRCABSERVICES car rental are Toyota Innova, Toyota Etios, Swift dzire, Maruti ritz, Tata Indica and Honda city.
Why Choose Us
VRCABSERVICES is best Online cabs booking services in Hyderabad to Nellore, Car Rentals for Nellore. We offer the best value for money and unmatched deals which guarantee complete client satisfaction.
Affordable Car Rentals: VRCABSERVICES offers Lowest Rates for booking Cabs in Hyderabad to Nellore, we are the most preferred Cabs.
Professional Drivers: We have Professional and Dedicated Drivers for outstation and Car Rental from Hyderabad to Nellore
Safe Journey : We ensures Safe Journey to Customers who travels from Hyderabad to Nellore.
Transparent Billing: Transparent billing of Hyderabad to Nellore taxi fare
24×7 Cabs Availability: Customer can call at any time and Book cab for outstation and local cab service in Hyderabad.
Places to Visit in Nellore
Penchalakona Temple
Sri Ranganathaswamy Temple
Sri Raja Rajeswari Temple
Mypadu Beach
Mallikarjuna Kamakshi Tai Temple Jonnawada
Nellapattu Sanctuary
Venkatagiri Fort
Sri Penushila Lakshmi Narasimha Swami Temple
ISKCON Nellore
Sri Sri Radha Shyamasundar Temple
Chengalamma Temple
Kandaleru Dam
Sri Kodandarama Swamy Temple